Linden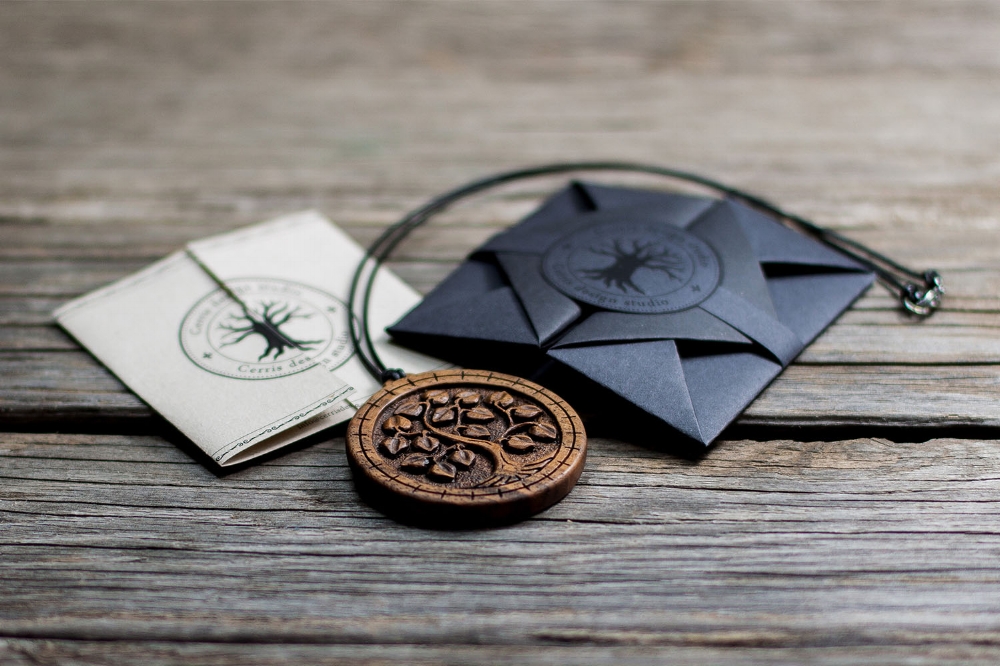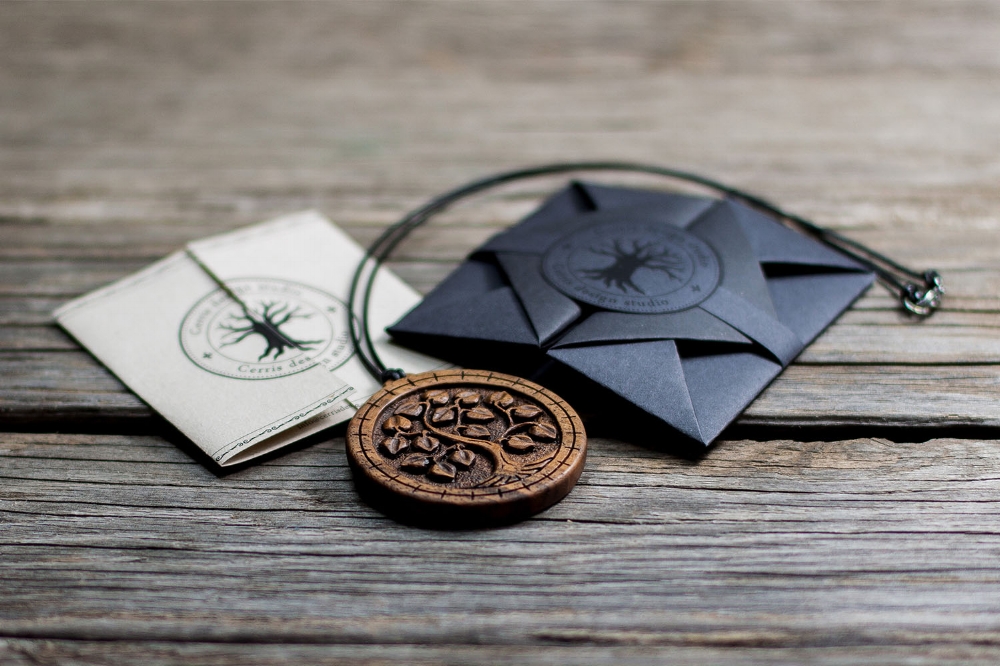 Linden
Diameter: 2" (5.0 cm)
Thickness: 0.24" (6 mm)
Wood Type: English Walnut
Wood Finish: Tung Oil & Linseed Oil
String: Kangaroo Leather - 18" (46 cm)
Clasp Material: Stainless Steel
Linden Tree
Linden is a national symbol of Slovenia and in the past it was considered as a center of social life. It is an important honey producing species. Linden wood is often used by traditional wood carvers. Largeleaf linden also has many medicinal properties. Tea made from dried flowers has a gentle and pleasant taste.
The pendant is intricately carved, lightweight and comfortable, suitable for special occasions and everyday carry. The wood is coated several times with a mixture of tung oil and linseed oil. This protects the wood and gives it a pleasant feel. The natural color of wood with a black leather cord make it ideal for elegant & casual fashion styles.
Tree of Life Series
Trees and forests were in most parts of the world, throughout history, considered as an indispensable source of food, raw materials and shelter - a source of life.
The Tree of life Series is a collection of hand carved wooden pendants. Altogether it contains 6 different designs and 102 wood pendants (17 pieces for each design - the 6th design coming soon). Each one is carved with great care and attention to detail. This is the first edition of the series.
Materials
English walnut is a beautiful hardwood that grows throughout central and western Europe. Its superior strength, distinct color and elegant texture make it prized for high end furniture, premium gunstocks and classic woodcarving artworks.
The string is made from kangaroo leather, which is one of the strongest leathers available. Kangaroo leather is lighter and much stronger in comparison to cowhide or goatskin.
Stainless steel has high corrosion resistance compared to other non-precious metals often used in jewelry. Its superior strength and modern appearance make it an excellent choice for jewelry segments that are subjected to wear.
*Since wood is a natural material there is a slight variation in texture and color between individual pieces. You can see an example of this variation in the gallery. Please not that your item may slightly differ in color and texture from the one in the picture.